A home-grown brand
The Amana brand has a rich history of creating appliances that changed the American household. When it comes to hassle-free indoor living, our customers always come first.
Generations of Dependable Performance
The local Amana brand dealer plays a critical role in ensuring that your household's heating and air conditioning needs are met. That is why we are excited to work with an extensive network of local HVAC professionals that distinguish themselves based on their customer service, business standards and technical competency. Please ask us Braun Air your local Amana brand dealer about how we can provide you with outstanding service and support, as well as industry leading Amana brand products.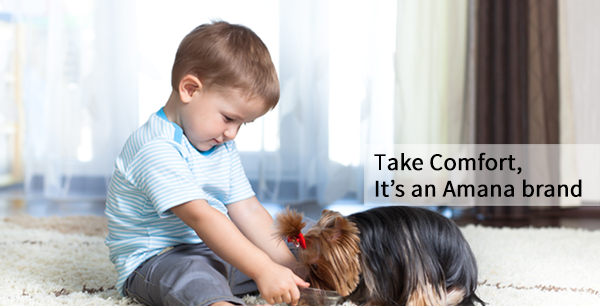 American Pride
The parent company behind Amana brand heating and air conditioning equipment is consolidating its manufacturing and logistics footprint to a new $400 million facility located outside of Houston, TX. The 4.2 million square feet of operational space was built from the ground up to provide:
Logical arrangement of equipment and material flow
High-speed manufacturing
The centralization of all internal departments
‍
This investment in the American worker allows us to create some of the best energy efficient residential heating and cooling systems in the industry.